If you're new to RVing, you probably have questions about how your insurance works. And if you already have a policy, you may be wondering which coverages you need.
We are the Colorado Springs auto insurance agency that matches the best possible coverage policy with your specific insurance needs.
Class A Motorhomes

Class A motorhomes are usually the largest type of motorhome. Their large spaces allow luxury accommodations, including high-end kitchens and entertainment centers, and can typically fit 8 people. 
Class B Motorhomes

The smallest of the motorhome family, they are usually referred to as camper vans with small spaces for a smaller camping adventures.
Class C Motorhomes

Class C motorhomes are mid range in size and are considered mini motorhomes or cabovers.
Cargo & Horse Trailers

Large trailers that attach to a vehicle that are enclosed and used for transporting large animals, and other large items.
Types of Coverages Available for RV Insurance.
Comprehensive and collision
Liability
Uninsured/underinsured motorist (UM/UIM)
Roadside assistance
Total loss replacement
It's important to understand that RVs come in all shapes and sizes and can be used for different purposes. That's why we handle each request individually. Our experts can help you decide what type of coverage is right for you.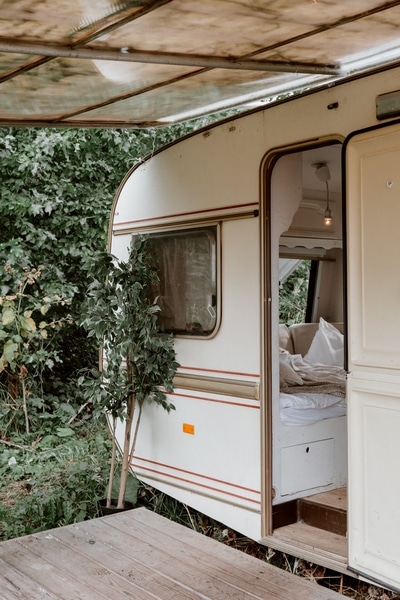 It depends. An annual policy from A Better Choice Insurance is affordable and provides an easy-to-understand package of coverages which can include fire and theft, certain weather coverages, an emergency assistance program, and discounts.
RV insurance is relatively inexpensive and is priced on an annual basis.
Generally, no. Since a trailer isn't motorized, you generally aren't required to cover it with a separate insurance policy. Instead, the liability coverage you already have for your tow vehicle will protect you in the event you're liable for injuries or damages while pulling the trailer.
RV insurance provides protection if you cause injuries or damages to others, and yourself if a covered accident occurs.
If you're driving a motorhome, you'll need liability coverage to put it on the road.
Cost is relatively inexpensive for annual policies.
No, our recreational vehicle insurance policies are only good in the United States.