Posted On January 20, 2022
What is liability car insurance?
If you're at fault in an accident, auto liability insurance pays for damage you cause to another person's vehicle and covers costs for injuries others incur in the accident, up to a certain amount.
Do I need auto liability insurance?
The short answer is, yes, you likely need auto liability insurance. Most states require you to carry a minimum level of liability insurance to ensure you're covered up to a certain amount if you're involved in an accident.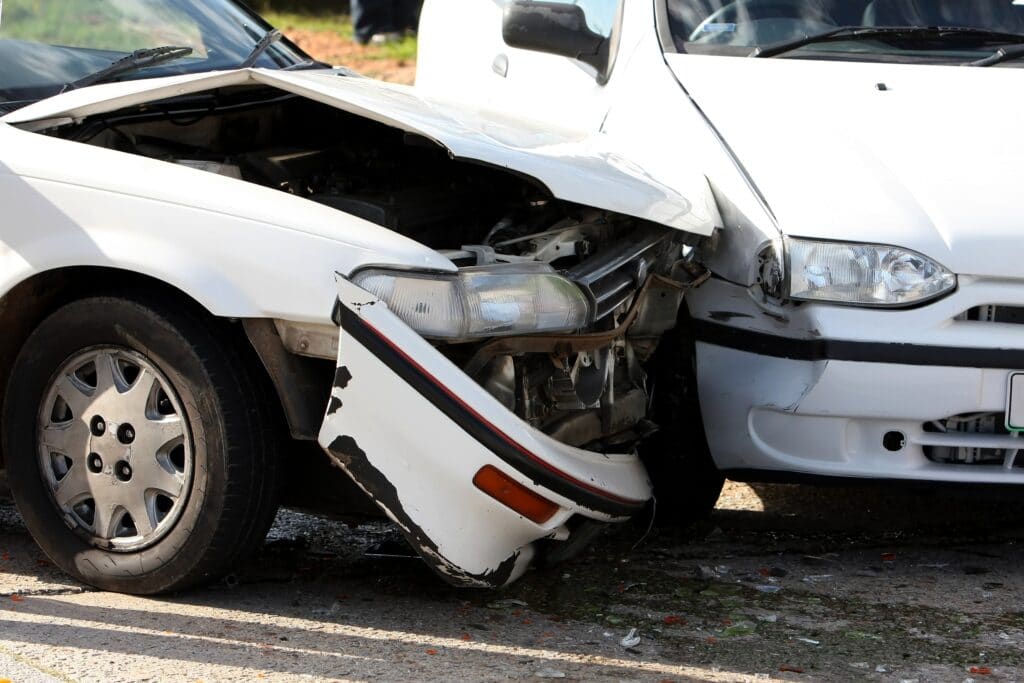 How much liability car insurance do I need?
That depends on where you live. Check out your state's minimum required amount of auto liability insurance. You can purchase more coverage than your state's required minimum amount, and also add higher limits and additional coverages on your quote. If you have questions, give us a call or talk to an agent near you—start by clicking Find an agent below.
Fast and affordable car insurance.
Get my quote! Find an agent
What does auto liability insurance cover?
There are two types of auto liability insurance:
Bodily injury liability applies when other drivers or pedestrians are injured in a covered accident you cause. It may help cover their:

Medical expenses
Legal fees
Lost income
Pain and suffering

Property damage liability helps pay for damage to another person's property due to a covered accident.
Get a quick quote. Drive protected.
How does liability insurance coverage work?
Your auto liability insurance policy is made up of three distinct elements. If your state requires you to hold 25/50/15 (or $25,000/$50,000/$15,000) for auto liability insurance, that means:
$25,000: The maximum bodily injury liability amount your insurance will pay per person injured in an accident
$50,000: The maximum total amount your insurance will pay for bodily injury per accident
$15,000: The total maximum amount your insurance will pay for property damage per accident
How much is liability insurance?
If you opt to carry only your state's minimum requirement of liability insurance and no other types of coverage, your monthly payment can be fairly low. However, your insurance costs will always depend on a variety of factors including your driving history, where you live, and your age.
What doesn't liability car insurance cover?
Auto liability coverage is wide-ranging, but it doesn't cover everything. Notably, it doesn't cover items and scenarios like:
Expenses for your own bodily injuries or property damage in an accident you cause
Theft
Damage or injuries from hitting an animal
Hail damage
Towing costs
Windshield replacement
Don't worry—you can purchase other car insurance coverages to help protect against risks not covered by your liability car insurance.
How does liability car insurance protect me?
If you're determined to be at fault in an accident, your standard liability auto insurance covers the costs of injuries to other drivers and pedestrians, along with property damage.
But what if you're in an accident, you aren't at fault, and the other driver doesn't have the necessary insurance? That's where underinsured or uninsured motorist coverage comes in. This is separate from your standard auto liability insurance but is also required in many states.
Get an auto insurance quote. Save with A Better Choice Insurance.
What is liability-only auto insurance?
Liability-only insurance refers to the lowest or most basic amount of required coverage you can legally hold for your vehicle. Having a liability-only policy means you've opted out of holding any additional coverage—like personal injury or physical damage—and only carry the state-required minimum.
Does liability insurance cover rental cars?
Typically, if you cause an accident while driving your rental car, your liability insurance will apply to that vehicle. To make sure, review your insurance policy or give us a call at 719-667-1301.
Carrying liability car insurance—even the minimum required amount—not only helps keep you legal on the road, it can also help protect you from potentially life-altering costs associated with an accident. When the unexpected happens, it's reassuring knowing you're covered.
Originally Published on Dairyland Blogs On August 30, 2021