Car insurance requirements by state
As drivers, we want to be protected when we're on the road, but we also want cheap car insurance. However, not all our auto insurance options are in our hands.
While you do—ultimately—have a choice whether to carry auto insurance, each state has its own minimum requirements when it comes to car insurance. In general, those who own or drive a vehicle need to have:
Bodily injury liability: This applies when you're at-fault while operating your automobile. The coverage pays for bodily injury to another person.
Property damage liability: This applies when you're at-fault while operating your automobile. The coverage pays for damage to another person's property.
Uninsured/underinsured motorist protection: If you're injured in an accident involving an at-fault driver who doesn't have insurance or enough insurance to pay for your loss, this coverage can help pay for your bodily injury. Many states require this coverage to be offered, but allow the insured to opt out or reject the coverage in writing.
Yes, there is a reason you need to have these state minimum insurance requirements. They're in place so there's some measure of financial responsibility for drivers. Each state has its own requirements as to the minimum limits for the coverages listed above. For example, one state might have a $15,000 minimum limit for bodily injury liability and another might have a minimum of $25,000 for the same coverage.
To learn more, view each state's minimum car insurance requirements below.
Remember, these are just the minimum requirements. There are other auto coverages available to protect you further.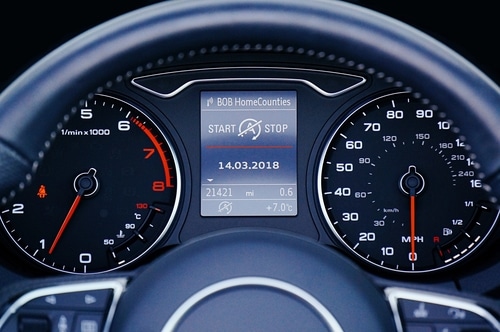 Behind the numbers
You get a lot of numbers thrown at you when getting a car insurance quote. Somewhere along the way, you've no doubt seen the slash line from your insurance company that looks something like this on your insurance documents: 25/50/15 or $25,000/$50,000/$15,000. Do you know what they mean?
These numbers reflect the limits in your car or auto insurance policy. The first number is the amount covered per person for bodily injury. The second number is the amount covered per accident for bodily injury, and the third number reflects the amount per accident for property damage. In essence, those numbers could be interpreted like this:
Bodily injury per person/bodily injury per accident/property damage per accident
One thing to keep in mind: While states have a minimum coverage limit, they might not cover all the costs of an incident. Be sure to understand the risks of your coverage limits, and choose an amount that is best suited to your situation.
Go over your entire auto insurance policy with your insurance agent, and ask questions if you don't understand something.
From Denver to Durango, Colorado features plenty of big cities, small towns, mountain passes, and open highways to explore. To do it legally, you need a car insurance policy and an understanding of the rules of the road. Here's what you need to know—and do—as a Colorado driver:
What's required of all car drivers in Colorado?
The Colorado government mandates the following for all car drivers in Colorado:
Driver skills test: Pass a driving test to confirm you're trained and capable of safely operating a vehicle on Colorado roads.
Permits and licenses: If you're under 18 years of age, you must carry a state-mandated permit for 50 hours of driving experience before acquiring a license and legally driving on Colorado roads.
As a Colorado driver, you're required to carry active auto insurance. You'll need to show proof of insurance when you register your vehicle. Along with proof of insurance, you'll also need to provide the following information when you apply for a Colorado vehicle title:
A complete odometer disclosure
A bill of sale
Get a free auto insurance quote: Start saving on your Colorado car coverage.
What are the minimum car insurance requirements in Colorado?
You're required to meet the following minimum car insurance coverage limits:
$25,000 for bodily injury liability or death for one person
$50,000 for bodily injury liability or death of two or more people
$15,000 for property damage liability per accident
Does Colorado have optional car insurance coverages?
Yes—for additional protection, you can add several optional car insurance coverages to your policy. Here are a few we offer to Colorado drivers like you:
Uninsured motorist (UM)/Underinsured motorist (UIM) bodily injury
Roughly one in eight American motorists are uninsured, and if you're involved in an accident with one of those drivers, you could end up paying your own injury-related expenses out-of-pocket. Uninsured motorist (UM) coverage can help cover those costs if you're involved in an accident caused by a driver with no automobile insurance.
Additionally, many drivers carry just enough car insurance to legally drive, but not enough to pay for your expenses if they injure you in an accident. If you're injured in an accident and the at-fault driver is underinsured, having underinsured motorist (UIM) bodily injury liability coverage on your policy can help.
Uninsured motorist (UM) property damage
Along with the UM/UIM bodily injury liability coverages described above, you can also add UM property damage liability coverage to help pay for repairs if your vehicle is damaged in an accident in which the at-fault driver is uninsured.
Comprehensive coverage
Comprehensive insurance can help protect you if your vehicle is damaged by something other than a collision—for example, falling objects, fire, natural disaster, theft, or vandalism.
Medical payments
We all know medical bills can add up fast. If you and/or your passengers are injured in an accident, this coverage can help pay for your necessary medical expenses—and, in a worst-case scenario, even funeral expenses. This coverage applies regardless of who was at fault in the accident.
Get a Colorado car insurance quote: Protect your vehicle—and your bank account.
Colorado car insurance discounts
We believe you should have the opportunity to get the most value out of your car insurance. That means customizing your policy to suit your unique situation by applying car insurance discounts you qualify for. Here are a few we offer in Colorado:
Homeowners
Transfer
Multi-car
Quarterly payment
Paid in full
Advanced quote
Defensive driver course