Get your off-road insurance
Posted On August 18, 2021
When off-road adventures call, don't let a lack of insurance stand in your way. A Better Choice Insurance offers the reliable coverages and convenient claims services you need to help protect you, your family, and the off-road vehicles of your favorite pastimes.
Get a free off-road insurance quote for your ATV/UTV, side-by-side, snowmobile, or dirt bike today!
Off-road insurance coverages
It's common to assume that your homeowners or auto insurance policy provides off-road insurance coverage for your Powersports vehicles. While they may provide minor protection, it's usually very limited. With an active lifestyle like yours, it's important to ensure you're fully covered.*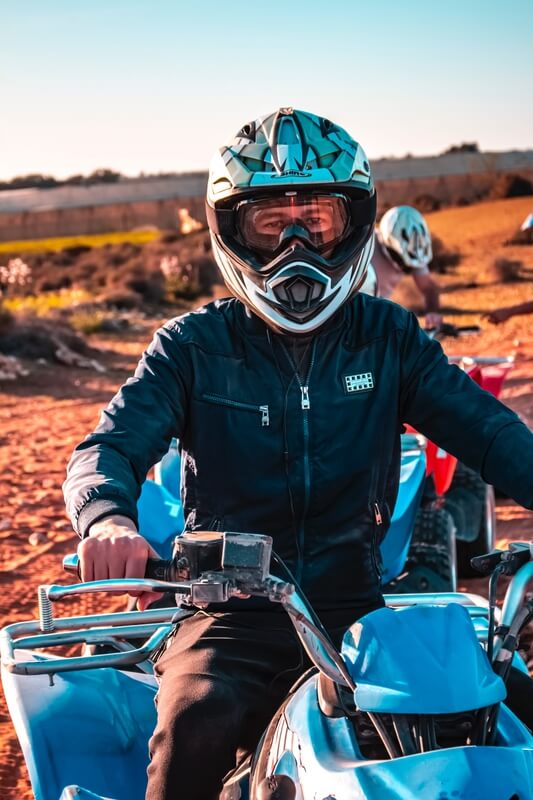 Here's what A Better Choice Insurance off-road insurance offers to help protect you:
Bodily injury
Collision
Comprehensive
Guest passenger
Medical expense
Optional/special equipment
Personal injury protection (PIP)
Physical damage plus
Property damage
Underinsured motorist bodily injury
Submersion coverage
Enhanced permissive use
Transport trailer coverage
Why is off-road insurance important?
Insurance requirements: Depending on your location and your off-road vehicle of choice, proof of insurance might be a requirement. For example, if you've got a four-wheeler and live in a town that allows main-road four-wheeling, you may be required to carry off-road insurance.
Life-altering accidents: If you're not required to purchase off-road insurance it's still recommended for instances such as life-altering accidents that can occur. After an accident of this nature, you don't want debt to be an added challenge.
Additional protection: Off-road insurance is designed with your lifestyle in mind, ensuring you've got options for full coverage beyond liability, including custom equipment, submersion, and trailer transport of your off-road vehicle.
Off-road insurance discounts
Dairyland offers lots of discount** options to help adventurers like you save on your insurance. Explore the ATV/UTV, dirt bike, snowmobile, motorcycle, or moped/scooter links below to see the specific discounts you can qualify for or cut to the chase and get a free insurance quote to see how much you can save today.
* Coverages and requirements vary by state. See your policy for complete coverage details.
**Not all discount options are available in all states.
Originally Published on Dairyland Blogs